plant-based protein




COOKS Like meat
No


antibiotics and
animal hormones
Compared with ground pork (72% lean, 28% fat)*, the calorie and total fat of More Meat™ are 58% and 87% lower respectively.
(*Reference: USDA ARS FoodData Central for Standard
Reference)
in over 200 stores around the country
More Meat™ is located in the frozen section of the grocery store. You can find the closest store by clicking the button below.
We started with the question "how do we make plant-based meat good for everyday consumption" then started to research on different plant ingredients and formulations.
Bringing joy back to the dinner table is one of our mission. With More Meat™, friends and families will be able to eat more, not less, of their favorite dishes together.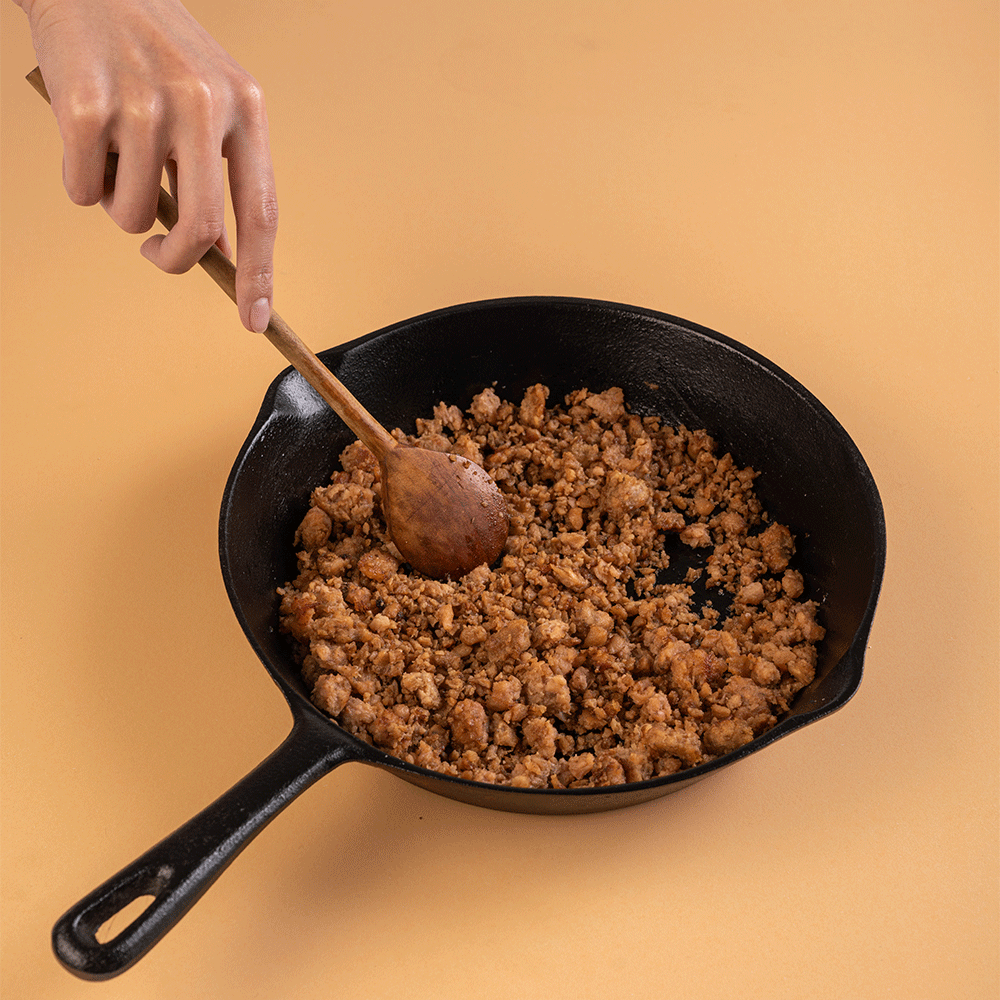 We partnered up with professionals in order to create yummy recipes that you can recreate at home